Do you always attach great importance to a smooth display with a high frame rate on your Playstation 5 when gaming? Find out quickly and easily in our compilation of PS5 120 hertz games, which games are equipped with this feature, what exactly is behind this function and what you should keep in mind when using the frequency boost.
Playstation 5 games with 120 Hertz
Our top 3 from the PS5 120 Hertz games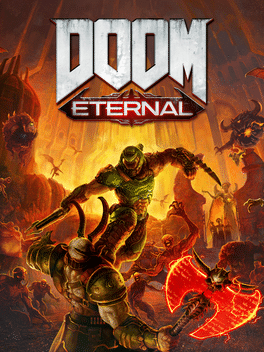 Release date:
Mar 20, 2020
Game modes:
Singleplayer, Multiplayer
Technologies:
120 Hertz, Dolby Atmos, DualSense, HDR10, Optimized for Xbox Series X|S, Raytracing, Supports 4K resolution, Xbox One X Enhanced
Buy now
Doom Eternal
The horror shooter franchise, which was initially banned, is considered a real milestone and has a firm place in computer game history. In the usual brutal way, you'll shoot your way through true hordes of demons and all kinds of bloodthirsty enemies. Your armory consists of a mix of melee and ranged weapons. The combat system is altogether more complex and offers, for example, the possibility to hit enemies at certain weak points and thus eliminate them more effectively. Thanks to the FPS boost, the gameplay runs without slowdowns at a buttery smooth 120 frames per second.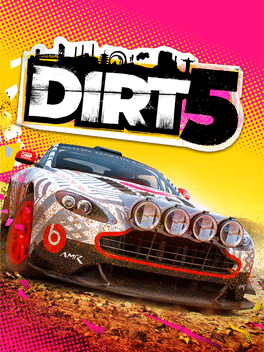 Release date:
Nov 06, 2020
Genres:
Racing, Sport, Adventure
Game modes:
Singleplayer, Multiplayer, Co-op, Split screen
Technologies:
120 Hertz, Dolby Atmos, DualSense, HDR10, Optimized for Xbox Series X|S, Raytracing, Supports 4K resolution
Buy now
Dirt 5
The Dirt series has been producing new parts at regular intervals for many years. Part 5 is now the fourteenth game in the series. In various off-road disciplines, such as off-road races with buggies, rallycross action, supertruck events and ice races, you can show your opponents offline and online who is the champion of the unpaved terrain. The season and a dynamic weather system have a direct effect on the races and provide even more variety with a constant 120 frames. A career mode lets you slip into the role of a professional off-road driver and compete in various championships.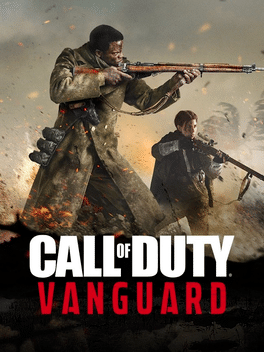 Release date:
Nov 05, 2021
Game modes:
Singleplayer, Multiplayer, Co-op, Split screen
Technologies:
120 Hertz, 4K@120 Hertz, Dolby Atmos, DualSense, HDR10, Optimized for Xbox Series X|S, Supports 4K resolution
Buy now
Call of Duty: Vanguard
It's hard to imagine the gaming scene without the name Call of Duty. In Vanguard you'll find yourself in the middle of Hamburg at the time of the Second World War, carrying out missions for a special unit that has to recover secret documents. As usual for the series, the game distinguishes between a single-player battle arena that takes place offline and the multiplayer mode that lets you compete against each other in different types of matches. If that's not enough, you'll get a full load of undead in the cooperative zombie mode. Paired with the 120 hertz option, the whole thing is twice as much fun.
PS5 120 Hertz games: What you get with the boost
If a game offers you this feature, you can make sure that the title can be played with up to 120 frames per second on your Playstation 5. This performance boost is especially beneficial in fast scene sequences and is increasingly provided by game developers. The advantage is based on a more pleasant visual impression and the clearer representation of the content.
Note: Even if this feature is supported by the game and the Playstation 5, you will also need a compatible 120 Hertz TV to take advantage of the higher frame rate.
PS5 120 Hertz games: Differentiation of 120 hertz and 4K@120 hertz
In contrast to the pure specification of 120 hertz, the term 4K@120 hertz is increasingly used for games. The essential difference is based on the resolution. Content that is output at 120 frames per second does not necessarily have to be displayed at 4K resolution on the TV screen.
A lower resolution is often chosen by the developer because the performance of the consoles would otherwise not be sufficient to achieve such frame rates. Instead of a static resolution, developer studios then like to fall back on a variable solution in the form of a so-called dynamic resolution. Without much effort, computing power can be saved and thus used elsewhere.
Dynamic resolution in PS5 120 hertz games
Today, the use of an automatic scaling function known as "Dynamic Resolution" is common in game development. This principle, also known as Dynamic Resolution Scaling, or DRS for short, is now used in numerous games and is intended to stabilize or increase performance with regard to the FPS rate.
The pixel values can be adjusted both horizontally and vertically depending on the frame rate. The range in which this happens is defined beforehand. The idea behind this is to increase the number of images that can be displayed within one second.
Advantage: If the console's performance is exhausted, developers can readjust with the support of the dynamic resolution and thus force the game to adhere to a previously fixed frame rate. An additional element, such as texturing, shadows or light calculation, does not have to be readjusted for this. The change from one resolution to another is independent of that, happens continuously and is often hardly noticeable during gameplay.
Disadvantage: Depending on the scaling of the resolution, the display quality can be affected to a greater or lesser extent. The overall display is negatively affected in any case because the sharpness level decreases overall. Distant objects in particular lose detail as a result and are perceived worse by the viewer. Surfaces no longer look as vivid and light effects less pompous.
Of course, the game should still make a good impression visually and – to put it exaggeratedly – not be a pixel mash. Therefore, you have to expect that 120 frames per second will not necessarily be reached during the entire game time and the average frame rate can also be lower.
PS5 120 hertz games: How to enable the feature
In order to be able to experience your PlayStation 5 games with a higher frame rate, you have to keep a few things in mind. The first condition is that the panel of your TV should naturally support the increased refresh rate. If that's not the case and you're currently looking for a new TV, our overview of the best PlayStation 5 TVs might make one or the other model tasty for you. Besides a compatible TV model, a suitable HDMI 2.1 cable with a data throughput of 48 Gbps is also a prerequisite.
If you can be sure that your model can handle 120-Hz-Gaming and you also have a suitable cable, you can now turn your attention to the PS5's settings. The first destination should be the "Settings" item. From there, go to the saved data and game/app settings under the menu item "Game Settings".
Once you are in this menu, scroll down to the entry "Performance Mode or Resolution Mode". Behind this are two options that allow you to adjust the performance of the PlayStation 5, so to speak.
To take advantage of the higher frame rate in PS5 120 hertz games, such as the latest Call of Duty spin-offs, you'll need to choose performance mode on. For some titles, you can change the setting manually in the options. This is not possible for others. If you want to return to a higher-quality picture, you can change the setting back to resolution mode.
A smooth picture without decent sound is only half the battle. A good sound image contributes significantly to an immersive overall experience and should therefore definitely be taken into account. Unfortunately, flat-screen TVs are not the best choice to provide you with a high-quality soundscape for physical reasons alone. If you share this opinion and are currently looking for alternative solutions, the buying guide on soundbarfindr.com might be able to help you out.
This post is also available in:
Deutsch