Games that take place in virtual reality are right up your alley? If you want to find out which PS5 VR games you might not have discovered yet, we have a separate list of the best VR hits for the Playstation for you to check out. If you want to get into the VR experience but don't know what accessories you'll need, you've come to the right place.
Playstation 5 games with VR support
We particularly like these PS5 VR games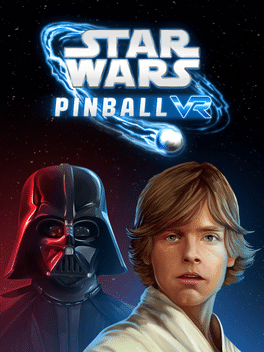 Release date:
Apr 29, 2021
Genres:
Simulator, Pinball
Buy now
Star Wars Pinball VR
Pinball machines were very popular at the end of the 1970s. Thematically, the waist-high tables with overlying glass panes and an obstacle course in the middle covered all possible fields. Nowadays, thanks to VR technology, you can experience this as deeply as never before. Star Wars Pinball VR offers you a total of eight setups from the science fiction universe around Luke Skywalker and Co. Whether you start your own career and have to fulfill additional tasks under time pressure or use the arcade mode to play more calmly. This VR title is not only worth experiencing for Star Wars fans.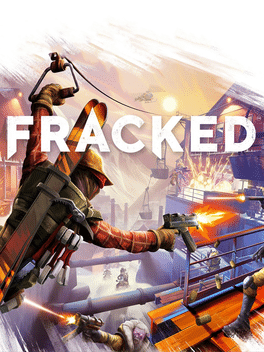 Release date:
Aug 20, 2021
Genres:
Shooter, Adventure
Buy now
Fracked
The acrobatic shooter Fracked combines merciless gunfights, adventurous climbing and daredevil skiing elements into a unique action variety, in which you'll be able to become the savior of the planet with your hero. Admittedly not entirely voluntarily, you'll go into battle against interdimensional enemies in a final battle. Outwit your opponents in a remote mountain complex through the clever use of interactive weapons and a skilful cover strategy. One of the most successful PS5 VR games.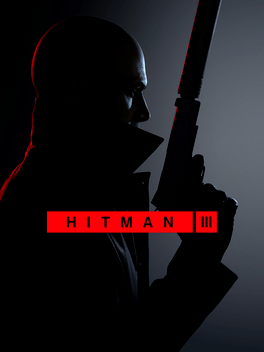 Release date:
Jan 20, 2021
Genres:
Shooter, Tactical, Adventure
Technologies:
DualSense, HDR10, Optimized for Xbox Series X|S, Raytracing, Supports 4K resolution, VR support
Buy now
Hitman 3
As a cold-blooded Agent 47, you know only one thing: contract killings! In the VR version, you experience the world of the contract killers from the first-person perspective and can look your victim face-to-face in the eyes, perceive sounds around you and interact with the game world. You'll use crowds to go underground and gain an advantage. All of the areas from the two predecessors can also be played in Part 3. If you have the PS4 version, you can also expect a free PS5 upgrade.
What is PlayStation VR?
Under the label PlayStation VR, Sony almost combines its virtual reality division on consoles. This includes the PlayStation 4, the PlayStation 4 Pro, and the PlayStation 5. Besides a PlayStation VR game and one of the consoles, you will also need some other equipment. Fittingly, Sony provides you with everything you need on the shelf. Here you can find out which components are available:
PlayStation VR Headset
The PlayStation VR headset is, of course, the core of your VR equipment and provides a horizontal field of view of 100 degrees that you perceive via an integrated OLED screen with Full HD resolution for each eye and 120 frames per second. All the while, the battery lasts for up to 10 hours of use. Nine LEDs on the front and back take care of positioning. The audiovisual helmet generates a three-dimensional surround sound via the integrated inears. You can communicate with friends in the virtual world with the help of the built-in microphone. A size adjuster ensures the fitting to your head measurement. Spectacle wearers can simply put the headset over their visual aid.
PS5 VR games – PlayStation Camera
The VR headset alone is not enough to gain a foothold in artificial environments. You need the PlayStation Camera so that your position and the head movement can be detected properly. Using 3D depth sensors and two lenses, not only the headset but also the controller and the so-called PlayStation Move motion controllers can be detected in this way.
PlayStation VR processor unit
In addition to the glasses and camera, Sony also provides a small box. This is necessary to connect your VR system to the console and finally to the TV. Ultimately, the device serves as a so-called HDMI splitter and splits the output signal between the TV and the headset. A social screen is displayed on your TV as an output image as soon as you start PlayStation VR. This allows people without VR headsets to see what you are doing in the virtual world.
PlayStation Move-Motion-Controller
If you want to dive a bit deeper into the digital world, you can use up to two of these motion sensors in addition to the headset to expand your interaction options even further. Each Move motion controller has its own user interface with all the important buttons.
PS VR target controller
An alternative to the Move motion sensors is the Aim Controller. This input device was especially designed for use in shooters and provides a more authentic gameplay. As soon as you pull the trigger, the device reacts via vibration feedback. You navigate through the game using the two analog sticks. You can use the familiar function keys from the controller to make your entries.
Pulse 3D Wireless Headphones
If the sound of the included Inears of the PlayStation VR headset is not enough for you, you can optionally fall back on the Pulse 3D headphones. The ear cup attachment can be paired directly with your PlayStation VR headset via the included 3.5 mm audio cable and used non-stop for up to 12 hours thanks to the built-in battery.
3dRudder motion controller for PS5 VR games
At first glance, this motion control is probably the most curious one in Sony's entire VR portfolio. However, when used correctly, the circular platform provides more flexibility for compatible VR games. The funny foot controller allows you to change directions with your legs and perform other actions with your hands at the same time.
Camera-Adapter
Using a special adapter, you can easily connect your camera to the PlayStation 5 and enjoy your VR experience on Sony's latest console. Therefore, you are not necessarily limited to a PS4 or PS4 Pro. However, there is a small catch: The converter cable is not part of the delivery and can only be purchased separately.
Demo versions of the PS5 VR games
Do you already have the necessary equipment, but are missing games to try out? No problem! There are two collections of downloadable VR demos available on PlayStation Store that you can try out for free. This is a great opportunity to try out one or two VR games before you buy them.
PlayStation VR2-Hardware
Sony has been working on the PlayStation VR2 headset, which is specially adapted for the PlayStation 5, with a significantly higher resolution per eye and more precise tracking technology. You will also find an adapted VR2 Sense controller in the VR portfolio of the Japanese manufacturer. Together with the upcoming VR2 games, the offer will then be extended to the Japanese manufacturer's next-gen hardware.
Sony has since announced that PS5 VR games of the first generation will not be compatible with the future hardware. This is because the position detection of the previous VR glasses works differently. For this reason, special ports – for example, No Man Sky – will be released as a VR2 version. However, it is not yet known whether you can also look forward to free updates. The release of PSVR2 is expected in 2023.
Since not everything takes place in virtual space nowadays, you can still experience many games on standard flat-screen TVs. If your TV is already outdated and you are looking for a new one, the best TVs for the PlayStation 5 might have something suitable for you.
How much will PlayStation VR cost me?
While you can add the Starter Pack with goggles and camera to your equipment inventory for around 200 Euros, Sony also provides additional more extensive ones. Among them is a PlayStation VR Mega Pack for about 300 Euros with 5 additional PS5 VR games. If you buy the Starter Plus Set, you will also get the Twin Move controllers.
However, you will have to pay well over 400 Euros. A Gran Turismo Sport bundle is also available. That costs about 270 Euros. Regardless of the bundle, you can download The Playroom VR from the store for free.
This collection includes a total of six VR games that let you experience different gaming experiences. In general, the price range of VR titles is wide. You can pick up some PS5 VR games for less than 10 Euros, or you can easily pay the full price for one or the other game.
How can you recognize PlayStation games with VR support?
You can recognize PlayStation VR games for your PS4 and PS4 Pro by the label "PlayStation VR" on the upper side of the cover directly below the logo. But beware: This label differentiates between "Required" and "Compatible". The former means that you absolutely need VR hardware to play a title on your console. If the game is "only" compatible, you do not need the respective equipment and can play the game as usual. Of course, you can also find this label on PlayStation Store.
Of course, you can also use VR together with a suitable home theater system or soundbar. If you are already looking or thinking about a purchase in the future, our soundbarfindr buying guide might give you some suggestions. So feel free to take a look.
PlayStation VR games: How much space should I have at home?
To create enough space for tracking, a playing area of about 3 meters in length and about 2 meters to the sides is recommended. Important: The player should sit about 1.5 meters away from the TV and camera. Attention: If there are potential obstacles like furniture or other objects in this area, make sure to move them out of the way beforehand to return from your VR experience without any injuries.
Although standing up or even walking around while playing is explicitly not recommended, the degree of immersion makes it quite likely to jump up or make an unintentional movement during PS5 VR games. Your health and your furnishings will thank you in any case.
Motion Sickness due to PlayStation VR
As a rule, you shouldn't have any problems with so-called motion sickness, which is also known as simulation sickness. If you haven't had any VR experiences before, you might feel uncomfortable in the first time after putting on the VR headset. However, this sensation usually subsides within a short time. In general, you should take regular breaks of about 15 minutes per hour while playing.
This post is also available in:
Deutsch