The so-called ray tracing is now used in numerous Xbox games and provides a much more realistic representation of the game graphics. This overview of Xbox raytracing games will help you easily find out which titles offer this feature and also reveals what you can expect from the intelligent light calculation.
Xbox games that have raytracing
Our Top 3 Raytracing games on Xbox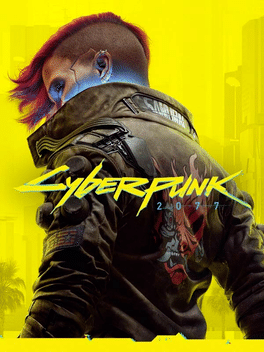 Release date:
Dec 09, 2020
Game modes:
Singleplayer, Multiplayer
Technologies:
Dolby Atmos, DualSense, HDR10, Optimized for Xbox Series X|S, Raytracing, Supports 4K resolution, Xbox One X Enhanced
Buy now
Cyberpunk 2077
Fans had to wait a long time for a new triple AAA title from the makers of "The Witcher". After a few teething problems, however, the action adventure was able to take off and was finally equipped with raytracing thanks to the next-gen update. As the game character V, you roam through a modern, non-linear open-world scenario either on foot or motorized, take on numerous villains to fulfill mission goals and can customize your avatar in different ways.
The combat system of the first-person shooter consists of different elements, such as guns, melee weapons, implants and special substances that temporarily improve your abilities.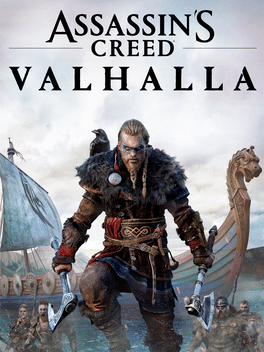 Assassin's Creed Valhalla
Release date:
Nov 10, 2020
Technologies:
DualSense, HDR10, Optimized for Xbox Series X|S, Raytracing, Supports 4K resolution
Buy now
Assassin's Creed Valhalla
The action role-playing game takes you to the time of the Vikings, more precisely to medieval Norway at the end of the ninth century. From there, you'll travel to England with the protagonist Eivor, in search of a new homeland for your Nordic people. You'll build villages, lead raids and take part in huge battles. The twelfth main part of the series offers all sorts of things to discover and, of course, to collect.
Interesting: You can change Eivor's gender to match the storyline. Weapons can also be freely combined with each other. Of course, the hidden blade is also part of the game again. In addition to the main quest, you can also fulfill numerous side quests in the usual Assassin's Creed manner. Remember: Nothing is true, everything is allowed!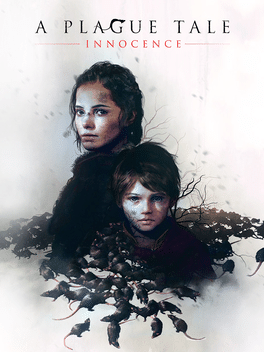 Release date:
May 14, 2019
Technologies:
Dolby Atmos, DualSense, HDR10, Optimized for Xbox Series X|S, Supports 4K resolution, Xbox One X Enhanced
Buy now
A Plague Tale: Innocence
In the middle of southwestern France, you'll find yourself as Amicia, who escapes from her parents' estate during a robbery with her sick brother Hugo. The game relies on a deliberate approach. From the third-person perspective, you'll cautiously fight one passage after the other in the nicely designed world, in order to avoid fights as much as possible. If that doesn't work, you can fall back on your slingshot. Besides that, there are puzzles waiting to be solved and hordes of rats to be scared off. You should be especially careful of them, though, so that you don't get infected with the plague.
Xbox Raytracing games: That's what's behind it!
Nowadays, developers use all sorts of ways and means to improve games not only in terms of performance, but also to make them look as good as possible. Raytracing technology is all about the real-time calculation of light sources within a game world. From reflections to light calculations to shadows, this lighting algorithm aims to bring a game even more photorealistically to your TV. Light should behave like in the real world and help to make the graphics of games even more realistic.
Xbox Raytracing games: What the effects in detail?
Depending on the implementation by the developers, raytracing affects different parts of a video game. This can be the case, for example, in the representation of shadow gradients or in the reflection of light sources.
The transmittance of lights and the gradient on surfaces can also play a role. The technology can be used in several different ways to enhance the graphics of a game. To give you a better idea of how it can be used, we have briefly described the individual possibilities below.
Light reflections
A realistic reflection behavior of light rays is the foundation of raytracing. This means that light should be implemented in the game environment as real as possible. For this, the game engine must be able to analyze corresponding ray traces and adapt them to the digital world as well as possible according to the existing structures. For example, it must be able to refract light rays precisely and regulate intensities.
Shadow display
This technique is also used for shadow casts in order to correctly represent contours in the course of the shadow and thus replace the outdated shadow mapping technique. The real-time calculation thus properly includes objects in the representation in Xbox raytracing games.
Surfaces
Since flat structures in a game environment can of course also be curved in different ways, raytracing must also take this point into account for the most accurate mapping possible. In the past, the so-called tessellation was used at this point. With the help of this technique, three-dimensional objects can be created by repeating the object itself many times.
Ray tracing: A computationally intensive calculation method
Unfortunately, the realistic raytracing belongs to the genre of 3-D techniques that are extremely computationally intensive. Therefore, you will often have to deal with comparatively low frame rates after activating the function – even on the current console generation. Depending on the resolution, many game titles then often only run at 30 frames per second.
Especially in shooters and racing games, the prettier picture can have a negative impact on the clarity and the general gaming experience. Whether you can cope with that and subordinate the low performance to the quality is of course something you have to judge for yourself and find out in case of doubt. Depending on the gameplay, this can differ from game to game.
Are you still looking for a gaming TV that will make your Xbox raytracing games look really good? Pay our best gaming TVs a visit. Maybe you will find what you are looking for there. If you are looking for a better sound for your favorite game, you can check out the practical buying guide on soundbarfindr.
How to enable raytracing on Xbox Series X|S
Microsoft has not planned an activation of the feature on the system level. A global setting for it is therefore not available. Therefore, you only have the option to enable the feature from the corresponding game menu – if it is supported by the game. This can sometimes be a bit tedious, since every titel has individual configurations and different options.
You might be able to switch on the lighting technology, or the graphics feature might be part of a certain selection option, such as a quality mode that you often see in Xbox raytracing games. At this point, you should keep your eyes open and read possible descriptions carefully.
Xbox raytracing games in the future also with 60 FPS, is that possible?
Since the intelligent lighting algorithm – as you now know – requires a lot of performance and therefore also pushes Microsoft's current console generation to its limits, a solution that compensates for the computing effort as well as possible is needed here. In fact, there is already a method that saves the hardware in other places and can thus provide additional performance reserves.
This method is called FSR or FideltyFX Super Resolution and comes from AMD. The goal is to achieve a loss-free image quality while keeping the frame rate as high as possible. To achieve this, game content is calculated in the background with a reduced resolution and then upscaled by an AI to 4K, for example. This would save the console power, which can be used elsewhere – for example for the complex ray tracing calculation.
This post is also available in:
Deutsch