Bringing great game graphics to the screen is good for now. An atmospheric soundtrack makes the experience even better. This is exactly where Dolby Atmos comes in and helps to make your adventure sound impressive. Check out our table of Xbox Dolby Atmos games to find out which games can use Dolby's sound codec.
Xbox games with Dolby Atmos
These are our top 3 Xbox titles with Dolby Atmos support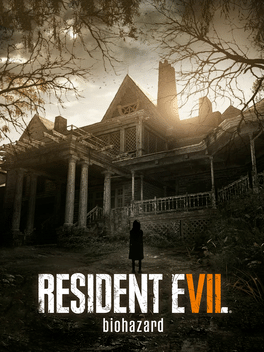 Resident Evil 7 biohazard
Release date:
Jan 24, 2017
Genres:
Shooter, Adventure
Technologies:
120 Hertz, Dolby Atmos, DualSense, HDR10, Optimized for Xbox Series X|S, PS4 Pro optimized, Raytracing, Supports 4K resolution, VR support, Xbox One X Enhanced
Buy now
Resident Evil Biohazard
The seventh part of Capcom's Survival series is a treat for horror fans and probably one of the most gruesome experiences on the market. Coupled with Dolby Atmos, jump scares seem even scarier than they already are. Together with a wonderfully designed atmosphere, this sometimes makes for a nervous ordeal that forces you to be constantly on your guard. This experience is definitely not for the faint of heart and should even scare the bejesus out of scary fans at one point or another.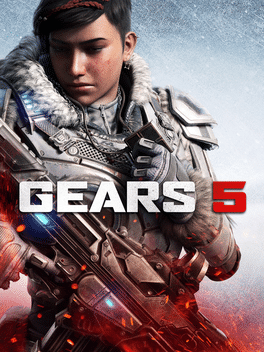 Release date:
Sep 10, 2019
Genres:
Shooter, Adventure
Game modes:
Singleplayer, Multiplayer, Co-op
Technologies:
Dolby Atmos, HDR10, Optimized for Xbox Series X|S, Raytracing, Supports 4K resolution, Xbox One X Enhanced
Buy now
Gears 5
The sci-fi saga around Markus Fenix and co. is clearly one of the works you have to have played. This video game series is a real masterpiece and an absolute must for fans of action shooters and a penchant for tactical action. As before, you'll be able to confront the monster hordes either individually or with up to 3 friends, and even in local split-screen. Your arsenal offers a large selection of weapons. Among them are pistols, shotguns, grenades and machine guns equipped with chainsaws, so-called Lancers. Gears 5 also has a cross-save and cross-play function and many additional online modes. The immersion of the Dolby Atmos sound rounds off the atmosphere excellently.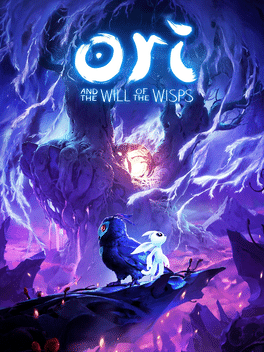 Ori and the Will of the Wisps
Release date:
Mar 10, 2020
Genres:
Platform, Adventure
Technologies:
120 Hertz, Dolby Atmos, HDR10, Optimized for Xbox Series X|S, Supports 4K resolution, Xbox One X Enhanced
Buy now
Ori and the Will of the Wisps
With its great soundtrack, impressive graphic effects and a touching story, the second part about the white forest spirit Ori also brings a lot of fun to your TV. The orchestral soundtrack also benefits from Dolby Atmos and appropriately underscores game situations with a powerful soundscape. As the game progresses, you can choose from different abilities, solve puzzles and complete tasks to uncover the secret of the forest.
How do Xbox Dolby Atmos games benefit?
With the help of this sound feature, a spatial sound based on reality is achieved in order to improve the so-called immersion. Usually, all sounds that take place within a movie scene are put on one track and output together. Even sounds that are not directly visible on the screen are included in this audio track.
With Dolby Atmos, things are different. This codec is designed to reproduce the acoustic impression spatially by treating the playback independently to play sounds true to position in the room.
In combination with a home theater TV, you can experience the action of a scene in Xbox Dolby Atmos games more deeply. If you are still looking for a compatible soundbar for your setup, our buying guide will help you with lots of useful information.
Xbox Dolby Atmos games: The distinction from DTS:X
Besides Dolby Atmos, you may have come across the term DTS:X before. Both transmission standards were developed to enable surround sound on a three-dimensional level and therefore compete directly with each other. However, the respective implementation differs in terms of functionality.
But what exactly makes the difference? Dolby Atmos requires content that has been specially adapted for it. This means that sources like Blu-rays need metadata for playback. DTS:X, on the other hand, does not need this data and can basically be used for any movie, series or game, as long as you have a suitable system or compatible soundbar. If you are still thinking about a sound solution, our buying guide might help you.
Home theater system, soundbar or headphones for your Xbox Dolby Atmos games?
Generally, all three options have their advantages and disadvantages and can support both Dolby Atmos and DTS:X. Of course, a proper home theater system has the highest sound pressure and can not only make your room really shake, but also often delivers the best sound experience thanks to true physical playback from all speaker channels.
However, if you don't live in a particularly secluded area or your room isn't exactly decoupled, you might have problems with the neighbors sooner or later. Apart from that, you can quickly get rid of a four-digit sum for good home theater solutions.
Compared to that, even premium headphones are still within the scope of a cheap alternative. A good ear cup attachment keeps noise away from the outside, protects your nerves and the nerves of your neighbors. High-quality models are not only a great fallback option, but can also become a permanent solution. A spatial sound image is simulated with the help of an algorithm. It is up to you to decide whether this is a 100% replacement for a full system.
The intermediate stage of the whole thing is called a soundbar and is usually placed directly in front of or slightly below your TV. In combination with a subwoofer, you get the necessary pressure in the form of powerful bass. The remaining speakers are also simulated here and generate a more or less good surround sound on a virtual basis depending on the codec. Generally, soundbars are priced between a full-fledged home theater system and good headphones.
This post is also available in:
Deutsch