Meanwhile, PS5 games increasingly rely on the popular Raytracing technology. This method gives the graphics an additional boost of photorealism. Our overview of PS5 Raytracing games shows you at a glance which game titles support this feature on the Playstation 5 and why the method could also have a disadvantage for you.
Playstation 5 games with Raytracing
The editors have voted: Our Top 3 Raytracing games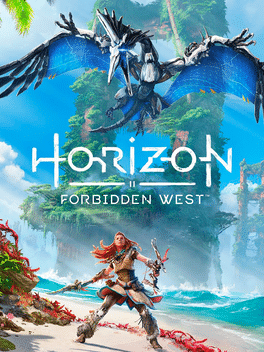 Release date:
Feb 18, 2022
Technologies:
120 Hertz, DualSense, HDR10, Raytracing, Supports 4K resolution
Buy now
Horizon Forbidden West
The exclusive title for the PlayStation and sequel to Horizon Zero Dawn will once again transport you as Aloy to a futuristic fantasy world in the USA. Once there, you'll have to restore the balance in nature as a savior and save the Gaia system created by humans. To accomplish this, several major tasks await you. On your way through the world, you'll have numerous types of weapons at your disposal, such as slingshots or bows. To reach your goal faster within the great designed landscapes, you can swing Aloy on one of several riding animal machines.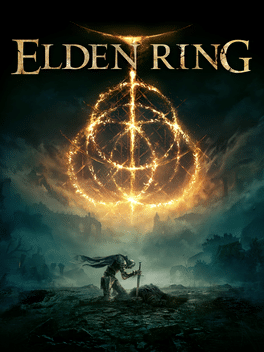 Release date:
Feb 25, 2022
Game modes:
Singleplayer, Multiplayer, Co-op
Technologies:
HDR10, Optimized for Xbox Series X|S, Supports 4K resolution
Buy now
Elden Ring
Game titles that From Software is responsible for are characterized by one thing in particular: A quite crisp difficulty level, which can often also provide for an extensive portion of frustration. Elden Ring is no exception and sends you through a mystical open-world scenario, where you have to deal with all sorts of quick-witted enemies and big bosses. However, you won't be able to run lightly to have fun while searching for better equipment. Timing and an attentive gameplay are just as necessary as the right strategy to succeed in your battles.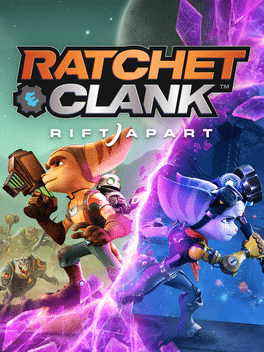 Ratchet & Clank: Rift Apart
Release date:
Jun 11, 2021
Genres:
Shooter, Platform, Adventure
Technologies:
120 Hertz, DualSense, HDR10, Raytracing, Supports 4K resolution
Buy now
Ratchet & Clank: Rift Apart
The third-person shooter from the game developer Insomniac Games is the sixteenth spin-off of the two galactic heroes Clank and Ratchet. The latter is the main character as you move through the mission-rich game world, and the robot Clank is your friendly assistant. This time you'll also control a female character named Rivet through a variety of levels. You'll travel between the game areas via a system of interdimensional portals, kill enemies with familiar but also new weapons and gadgets, and make your way through an alternative version of the universe.
PS5 Raytracing games: What's it good for?
If gaming studios want to present their games as photorealistically as possible, there are now numerous options that developers can use. One of the most effective options is Raytracing. The hardware calculates light reflections and shadows realistically and can thus increase the quality of the presentation considerably.
While this possibility was still a dream of the future with the last console generation, this is generally no longer true for the current portfolio of console manufacturers. Due to the increased hardware performance that game studios can work with in the meantime, methods like Raytracing are becoming more and more popular. This ultimately benefits the visual presentation and of course you as the end user. In addition, such titles can now also be conveniently streamed via cloud gaming.
What are the advantages of PS5 Raytracing games?
Depending on the developer's application, graphics technology can affect different elements or areas of a game scene. Starting with light reflections and the representation of shadows to surface gradients and light transmittance. The scope that Raytracing offers is therefore quite large. In order to illustrate the influence in more detail, we have described the purposes in more detail below.
Reflections of light
In Raytracing, as the word implies, the path of a light beam is followed and simulated under "real conditions", so to speak. This means that the properties of solid, gaseous and liquid materials have a direct influence on the path. These so-called interfaces reflect and refract the light to a greater or lesser extent – thus influencing the direction and intensity.
Shadow representation
Raytracing is also used when so-called real-time shadows are to be displayed. In the past, complex algorithms were used in this area within the framework of so-called shadow mapping. Today, this can also be done by calculating light and shadow on the respective object in real time.
Round surfaces
Surface curvatures can now be calculated mathematically correctly via Raytracing at a relative distance from any desired point towards the viewer. As a result, such surfaces fit naturally into the game environment overall. The previous principle of "tessellation", with which identical figures are repeated many times and from which a three-dimensional overall object is created, is no longer applicable.
Frame rate disadvantage for PS5 Raytracing games
Unfortunately, Raytracing has one major drawback. The method is one of the most computationally intensive available to developers. Therefore, even modern consoles like the PlayStation 5 have to make sacrifices to bring games with this quality to your TV. The rendering of the game scenes requires a lot of hardware power.
As a rule, this is to the detriment of the displayable frame rate. Depending on the resolution, you often have to make do with significantly fewer frames per second (FPS) when Raytracing is enabled. This is a particular disadvantage in games like shooters or racing simulations, where fast movements and direction changes are important.
High frame rates despite Raytracing – DLSS and FidelityFX
An innovative approach to keep the number of images that can be displayed by your console at a constant high level despite Raytracing is offered by methods like DLSS from Nvidia and FidelityFX Super Resolution, FSR for short, from AMD. While DLSS is still PC exclusive, developers are increasingly equipping their titles with AMD's upscaling technology.
Difference DLSS vs. FSR
But what do these two methods do in the first place and what is the main difference in the way they work? Before we go into more detail about what lies behind these marketing terms, it is important to understand that both methods are designed to generate significantly more output while maintaining approximately the same level of quality.
In principle, both methods use the possibility of displaying scenes in lower resolution – for example, Full HD – and upscaling them to 4K in a second step, for example, with the help of an algorithm.
However, both approaches proceed differently. While FSR simply focuses on bringing the final result per scene to a higher resolution with as little loss as possible, DLSS relies on the help of an AI. On the one hand, it also takes previous scenes into account for the extrapolation, and on the other hand, it supplements detail losses with a machine learning database.
However, DLSS needs special hardware requirements for this, which are omitted with FSR. If you could now use this technology for PS5 raytracing games, you would compensate for the computationally intensive light calculation process to a large extent. Are you still looking for a gaming TV on which PS5 Raytracing games look good? Have a look at our best gaming TVs.
How do I enable the feature on PS5 Raytracing games?
Now we have already given you all kinds of information for a better insight into the topic. If you simply skipped this part, that's completely okay. In the end, you only need to know about two things:
Which titles support the feature and how do you get the game into raytracing mode and back again.
This is much easier than you might think. To do this, you need to make sure that the resolution mode is set before you start playing. You can find this in the settings of your PlayStation 5, and the menu you are looking for is "Game Settings". You can get there via your saved data and the game/app settings. You're already in the right place. If the console is still in performance mode, you can change the option accordingly.
In the second step, you start the game as usual. Generally, all games that support ray tracing have a performance and quality mode. Sometimes the terms are also resolution and graphics mode. But don't let that get you down. The purpose remains the same.
In the best case, you will also find a short description of exactly what the differences are. To make a long story short: You can now change this option to your liking. You should keep in mind – as already described above – that the quality mode always brings performance losses with PS5 raytracing games.
To avoid any loss of performance, we recommend you to take a look at our buying guide for soundbars. You can certainly get one or two ideas for your setup there.
This post is also available in:
Deutsch