HDR has been a hot topic in the technology world for quite some time and can now be found on many modern display devices like TVs and monitors. Even developer studios use the extended dynamic range to present their games even more impressively. With our list of the most popular Xbox HDR10 games, you can stay up to date and also learn what optical advantages the feature offers.
Xbox games with HDR10 support
Our favorites among Xbox HDR10 games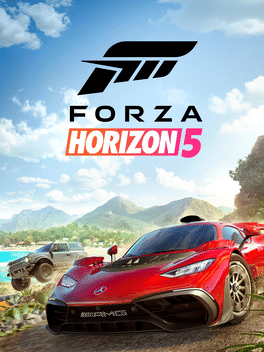 Release date:
Nov 09, 2021
Game modes:
Singleplayer, Multiplayer
Technologies:
120 Hertz, Dolby Atmos, HDR10, Optimized for Xbox Series X|S, Raytracing, Supports 4K resolution
Buy now
Forza Horizon 5
The fifth installment of the Simcade title from the popular Forza series is just the thing for fans of shallow racing action. This time, the game takes us to the diverse landscapes of Mexico. From hilly mountain terrain to extensive coastal sections and dense jungle passages to all kinds of villages, the fun racer offers a lot of fun and one thing in particular: a lot to discover. A graphical treat, in which of course a lot of different vehicles are at your disposal. You can prove your skills in numerous races and events, both offline and online.
To match, you'll purchase houses and estates, in front of which your current vehicle will be placed. With many different clothes and accessories, you'll give your avatar the look you want, and you'll be able to adjust your outfit to the season, for example, which changes regularly in the game.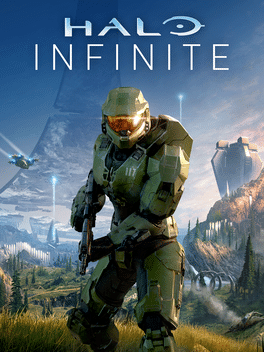 Release date:
Nov 15, 2021
Game modes:
Singleplayer, Multiplayer, Co-op
Technologies:
120 Hertz, Dolby Atmos, HDR10, Optimized for Xbox Series X|S, Supports 4K resolution, Xbox One X Enhanced
Buy now
Halo Infinite
In this sci-fi shooter, you'll once again swing into battle with the famous Master Chief against the Alliance and once again try to save humanity from extinction as a superior soldier. To do so, you'll once again find yourself on one of the ominous Halo rings, and for the first time in the franchise's history, you'll walk through an open-world environment.
You'll capture outposts, complete smaller missions to unlock new weapons in your arsenal, or take down fortresses. Collectibles are also available. As an alternative to the campaign, you have the option of accessing the free multiplayer part of the game. However, you have to download it separately. Thanks to HDR10, the shooter fun is always pretty to look at.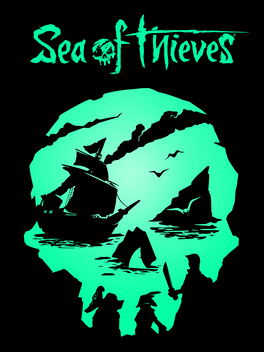 Release date:
Mar 20, 2018
Genres:
Simulator, Adventure
Game modes:
Multiplayer, Co-op
Technologies:
120 Hertz, HDR10, Optimized for Xbox Series X|S, Supports 4K resolution, Xbox One X Enhanced
Buy now
Sea of Thieves
You want to follow in the footsteps of Jack Sparrow and Co. as a landlubber? The pirate adventure Sea of Thieves gives you the opportunity to do so. Although you can also take part in the sailing fun alone, the treasure hunt is all the more amusing with an assembled crew and up to three other players. The water animations are particularly impressive. In general, you fulfill tasks that take you to special outposts and bases. In return, you'll be rewarded with gold, medals and prestige, and thus rise in favor with various squads and trading companies over the course of the game.
But beware: a good navigational hand, driving with foresight and detective skills are required. If you do get shipwrecked because a megalodon runs under the hump, you can celebrate your demise with a mug of beer or play music together.
How does the feature benefit you in your Xbox HDR10 games?
The designation HDR10 stands for High Dynamic Range. The number behind the abbreviation stands for the color depth, namely 10 bits. The benefit: Xbox HDR10 games can be displayed with a higher dynamic range. The picture quality becomes more intense and the contrast range higher. Compared to the standard color gamut SDR, which has a color depth of 8 bits and can display over 16 million colors, HDR provides a significantly larger spectrum.
The reproduction of over 1 billion different colors in Xbox HDR10 games is thus possible. Due to the high number of tones, games not only look more contrasty and brilliant, but also unattractive color banding is reduced. The reason: More displayable colors automatically lead to finer nuances in the intermediate levels.
What is the difference: HDR10 vs. Dolby Vision
When it comes to HDR, Dolby Vision is usually not very far either. Why do you need the posh HDR when we already have color space enhancement? Let's put it this way: Dolby Vision goes one better and is, so to speak, the improvement of the color space enhancement.
The leap in terms of color diversity from SDR to HDR is already enormous. The difference to Dolby's picture technology is even more impressive. Since this format works with a total of 12 bits, over 68 billion color gradations can be displayed on compatible TVs and monitors. The technology also offers the advantage of being able to adjust individual images. Standard HDR does not have this option and always uses the same setting default for this.
Xbox HDR10 Games – Dolby Vision Gaming Transparency Gap
Microsoft advertises more than 100 games as Dolby Vision compatible, but unfortunately you won't find any explicit labeling in the Xbox Store. At this point: Just try it out yourself. However, make sure that your screen has the corresponding support and remember to activate the feature "Dolby Vision Gaming" in your picture settings of the Xbox Series X and Series S.
What's the fastest way to enable HDR on your Xbox console?
Not only Sony consoles are capable of HDR. Microsoft has also been using this feature for quite some time, starting with the Xbox One S. But how do you actually activate the function and what should you pay attention to? First of all, you should make sure that your TV device is suitable for High Dynamic Range content. If you are unsure, you can usually tell by looking at the corresponding note on the device's packaging.
Of course, not all of you will be unpacking your new TV when reading this section. A quick look at the manual or, better yet, the manufacturer's website on the Internet is enough to find out in a short time whether your TV is suitable for playback. However, before you activate the feature on your console, you should make sure that the function is also activated on your TV. The process doesn't take long and is usually quite straightforward.
The designation can differ from brand to brand. LG uses Ultra HD Deep Color as the designation. Samsung refers to HDMI UHD Color. Philip's name is HDMI Ultra HD. You can usually make the setting per channel. If this is not the case, you should find a corresponding or similar entry in the picture settings. You should find it in the expert menu at the latest.
The function should already be preset on the Xbox Series X|S. If you are unsure, then check the entry in the settings under Display & Sound > Video Output > Advanced Picture Settings and check "Allow HDR10". Now the display should work smoothly and you should be able to see the wider color range on your screen.
What does Auto-HDR do on the Xbox Series X|S?
Besides HDR10, Microsoft also offers a special feature in the form of the so-called "Auto-HDR". This feature is located directly below the actual HDR function and works on the basis of SDR also known as Standard Dynamic Range in combination with machine learning. Simply put, Auto-HDR simulates a larger color space in game titles with the help of artificial intelligence, which are usually not Xbox HDR10 games and therefore do not have any HDR implementation. 
These can be Xbox 360 or even orignal Xbox games of the first generation. However, the feature is not generally enabled for all games. If you experience problems with the display in connection with the function, you can simply deactivate the feature on the system level. All in all, the algorithm helps older games to shine again and is a benefit for the display, especially in combination with the FPS boost and the upscaling.
Want to learn more about HDR? Check out our service article in the knowledge section. You already know everything about the extended color space, but you are not satisfied with your TV sound? Check out soundbarfindr's comprehensive buying guide. There you'll find information worth knowing and competent support to make choosing your next soundbar easier.
This post is also available in:
Deutsch