A great look is difficult to achieve without correspondingly powerful hardware and usually requires many optimizations. In this respect, the PS4 Pro has clear advantages over the standard version. You can find out exactly what the feature can do and which PS4 Pro optimized games are available in this overview.
These game titles use the PS4 Pro optimization
These are our favorites among the PS4 Pro optimized games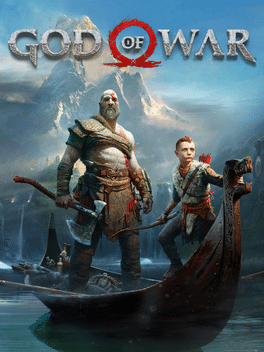 Release date:
Apr 20, 2018
Genres:
RPG, Hack and slash, Adventure
Technologies:
HDR10, PS4 Pro optimized
Buy now
God of War
In the Nordic single-player adventure God of War you'll take on the role of Kratos, a military leader and son of Zeus. Accompanied by your own son Atreus, you'll roam the game world. You'll take out enemies with skillful combo attacks with your axe, then climb over ledges and put your cleverness to the test with puzzle elements. Atreus doesn't just stand around or appear sporadically in cutscenes next to you.
Your son will help you from afar with his bow. Together with your own offensive efforts, you'll be able to carry out effective combinations and thus stand up to your opponents even more easily. So-called quick-time events, in which you have to make predefined inputs within a short time, loosen up the action in between.
Release date:
Oct 26, 2018
Genres:
Shooter, RPG, Adventure
Game modes:
Singleplayer, Multiplayer, Co-op
Technologies:
HDR10, PS4 Pro optimized, Supports 4K resolution, Xbox One X Enhanced
Buy now
Red Dead Redemption 2
The western hit from Rockstar is without a doubt one of the most influential video games of our time and skillfully transports you to the 18th century and the end of the Wild West. As Arthur Morgan, you'll rob money transports together with your dreaded gang, shoot your way through shoot-outs, or go hunting for bears and other wild animals with your protagonist.
For this purpose, you'll have numerous shooting irons, rifles and shotguns, as well as many other utensils. After completing the mission, you can upgrade your base and dress Morgan for the weather. You can get additional income from bounties or one of the many mini-games like blackjack and poker. You'll travel through a total of five fictional states of the USA by horse, stagecoach or train.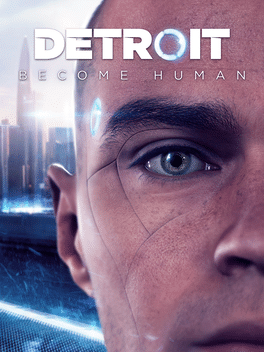 Release date:
May 25, 2018
Genres:
Puzzle, Adventure
Technologies:
HDR10, PS4 Pro optimized
Buy now
Detroit: Become Human
In this action-adventure game you'll alternately follow the story of Connor, Markus and Kara, one of three androids that try to break out of their algorithm prison and start making decisions based on their own will. The gameplay of the title, set in the year 2038, is based on a storyline that you'll permanently influence based on your decisions, and that will present you with hundreds of paths to take during the game.
The resulting consequences either take effect immediately or flow into the story at a later time – for example in the next chapter. The idea behind it sounds simple, but it has far-reaching effects and also offers an outstanding graphic experience that you can admire.
PS4 Pro optimized games: That's what's behind the label
For Playstation 4 titles, the addition of "Pro" first means that a game has been graphically reworked to achieve a prettier look in terms of display quality and playability. Titles that have been adapted with this idea by the developers for the significantly more powerful PlayStation 4 Pro make use of the faster hardware of the Sony console and thus bring numerous advantages to the screen. However, these do not necessarily always have to be the same points. We have summarized the points where such optimizations can be made for you in detail.
More displayable images
PlayStation 4 games, which could previously be displayed on the screen with only 30 frames per second, can be displayed with a frame rate of 60 FPS thanks to the PS4 Pro optimization. This makes for a smoother overall gameplay experience and especially for titles with fast gameplay – such as shooters – for better clarity.
Higher resolution
Until now, PlayStation 4 owners had to settle for a maximum resolution of Full HD, in other words 1920 x 1080 pixels, when playing games. More was simply not possible. Sony has broken this limit with the PS4 Pro. Theoretically, the console can display native Ultra HD in 3840 x 2160 pixels. In practice, however, it looks a bit different. Most of the time, 60 frames per second does not produce a true 4K resolution, but rather raster resolutions of 1440p to 1872p.
In general, you can expect at least a QHD display instead of Full HD. Some developers also use the so-called checkerboard rendering, where only the shapes are rendered based on the available data and the remaining details are calculated dynamically depending on the frame rate.
HDR support
Apart from increased frame rates and more pixels, many PS4 Pro optimized games offer High Dynamic Range support. Not only does the game run smoother and look sharper, but it also gets an expanded color space that boosts the color brilliance. The result: More details and more vivid colors that you can admire in the game world.
Better textures and edge smoothing
Pro versions can use additional graphics improvements. These include a drilled-out texture filter that provides more details on surfaces or the so-called anti-aliasing. The latter is also known as edge smoothing and is used to straighten areas with staircase gradations on the screen.
In most cases, several of these improvements are available. All in all, many games benefit from the upgrade in different areas and thus bring you a refined end result on your TV. If you want to get even more out of games optimized for PS4 Pro in terms of sound, we recommend using our soundbarfindr buying guide.
PS4 vs PS4 Pro vs PS4 Slim: The differences explained
The PlayStation 4 Pro is the upgrade of the PlayStation 4 and thus also has more powerful hardware components. But in which points does the upgraded console actually differ from the original variant?
First, Sony took care of the working memory and equipped the modules with more bandwidth. The maximum data throughput has been increased from 176 GB/s to 218 GB/s.
The AMD Jaguar processor also got a performance boost and runs at 2.1 GHz in the Pro version instead of the previous 1.6 GHz in the older model. The performance of the AMD Radeon graphics chip was doubled. Additionally, the clock rate was increased.
800 MHz became 911 MHz in total. The latter provides the biggest performance increase and brings the PS4 Pro to 4.2 teraflops – a theoretical quantity that states how many operations a computing unit can execute per second.
The PS4 Slim is a smaller version of the standard PS4. Compared to the original, the facelifted model weighs almost 700 grams less and thus only 2.2 kilograms. The gaming device also differs significantly from the mother ship in terms of dimensions.
Technically, the smaller console model and the standard version are identical. However, the mini-console offers two subtle differences. One is Bluetooth version 4.0 and the other is support for HDR content. That also applies to games.
Turn on HDR on the PlayStation 4 Pro
In order to enjoy HDR in other words High Dynamic Range colors, certain hardware and software requirements have to be met. If you are missing a component, you will not be able to take advantage of the expanded color space.
First of all, it is important that your TV set is HDR-capable. If you are unsure, a quick Google search can often help you answer this question. If you are looking for a new TV anyway, our overview of the best PS4 Pro TVs might help you.
The cable connection of the console to the TV is also crucial. In the best case, you already have a premium HDMI cable with a transfer rate of 18 Gbps. From a software point of view, you should check whether your PS4 Pro optimized games support HDR. The activation of the corresponding item in the settings menu. To do so, look at the settings under Sound and Screen.
Once there, take a look at the video output settings and set the items HDR and Deep Color to automatic. Before you finally start, you should take a last detour into the TV settings to check whether HDR is also set there – for the correct HDMI port. If necessary, you can consult your manual.
This post is also available in:
Deutsch